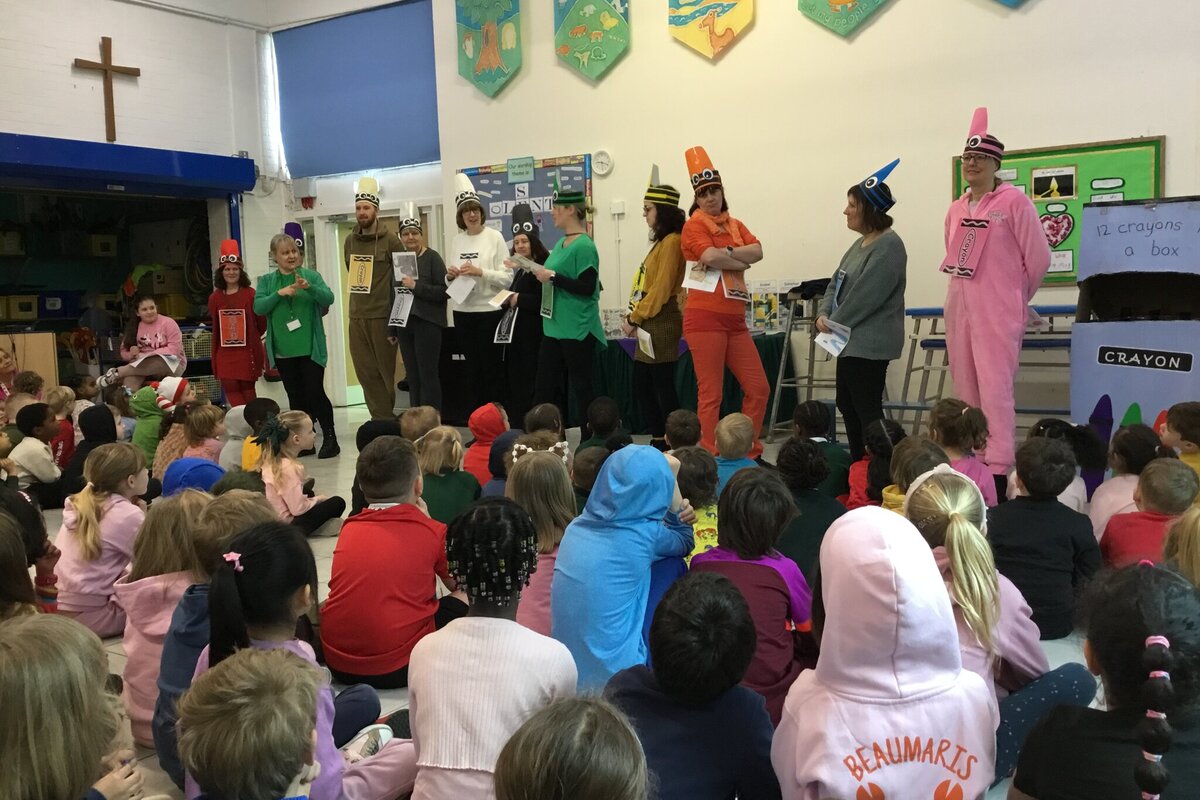 On Monday 6th March we celebrated World Book Day by sharing a book across the whole school! The book we chose was 'The Day the Crayons Quit' by Drew Daywalt which was brilliantly narrated by our Senior Y6 Reader. Everyone in the school was asked to come as a colour and in our morning assembly we met twelve rather grumpy coloured crayons. Each crayon had a different letter explaining to their owner, Duncan, why they were a bit fed up. Some of them felt very tired (poor old Blue Crayon -aka Mrs Belshire- was so over-used that there was hardly anything left of her!) and some felt overlooked (especially poor Beige Crayon - aka Mr Manning). Orange and Yellow Crayons (Mrs Walsh and Miss Parlane) were even having a massive argument about which one was the real colour of the sun!!
Every class then did some work on the book which we shared during our afternoon assembly. It was amazing the variety of work done across the school, ranging from writing our own letters back to the crayons, drama and dialogue, art work, thesaurus work based on colours, computing and even writing letters in French pretending to be Duncan in Year 6.
There were lots of other book focused events during the day including a Book Cafe, shared reading with other classes and 'Ring-a-Read' led by our Senior Reader!
We also announced the winners of our Extreme Reading Challenge in the afternoon. Well done everyone who took part. There was an amazing range of photos, showing great creativity, which will be going up around the school soon!